How to Check Automatic Transmission Fluid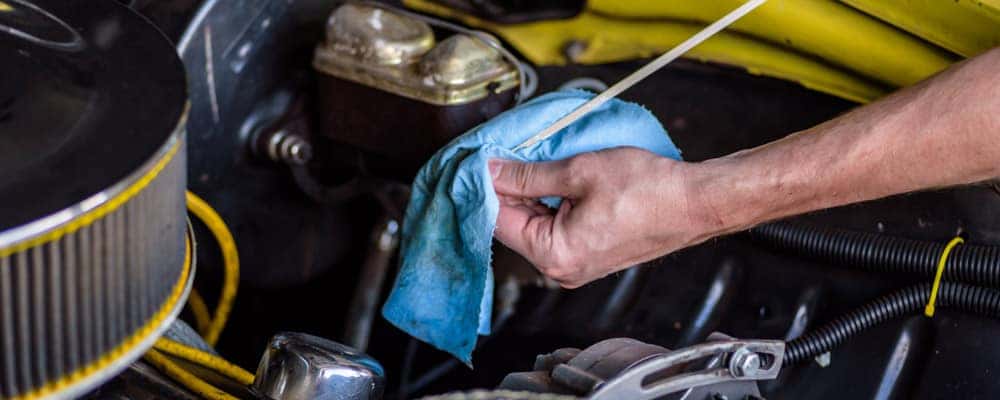 Understanding how to check your transmission fluid on a regular basis can help prevent maintenance issues before they become serious. Checking your transmission fluid may sound like a complex task, but it is actually quite simple. All you need to do is follow the steps below:
Turn the car on. Before checking the transmission fluid level, the engine should be warmed up.
Find the transmission fluid dipstick. If you drive a FWD car, you will likely find it to the right of the oil dipstick. Your owner's manual should tell you where it is if you are unsure.
Remove the dipstick and touch the fluid, moving it around between your thumb and forefinger. Inspect the color of the fluid – it should be nearly clear with a slightly pink hue. If you notice a burning smell or you can see that it is contaminated with dirt and debris, take your vehicle to a service center for a replacement.
Use a rag to wipe off the dipstick. Then insert it back into the vehicle. Pull it out again and check the level. Add more transmission fluid if the level is under the "FULL" line.
Use a funnel to bring the fluid level up to full. Avoid overfilling your transmission fluid.
If you encounter any problems along the way, don't hesitate to contact us. We would be glad to assist you.
How Often Do You Check Your Transmission Fluid?
You should check the main fluid levels of your car monthly. That includes checking your transmission fluid, power steering fluid, and engine oil. Your owner's manual will have a more specific schedule for your particular make and model.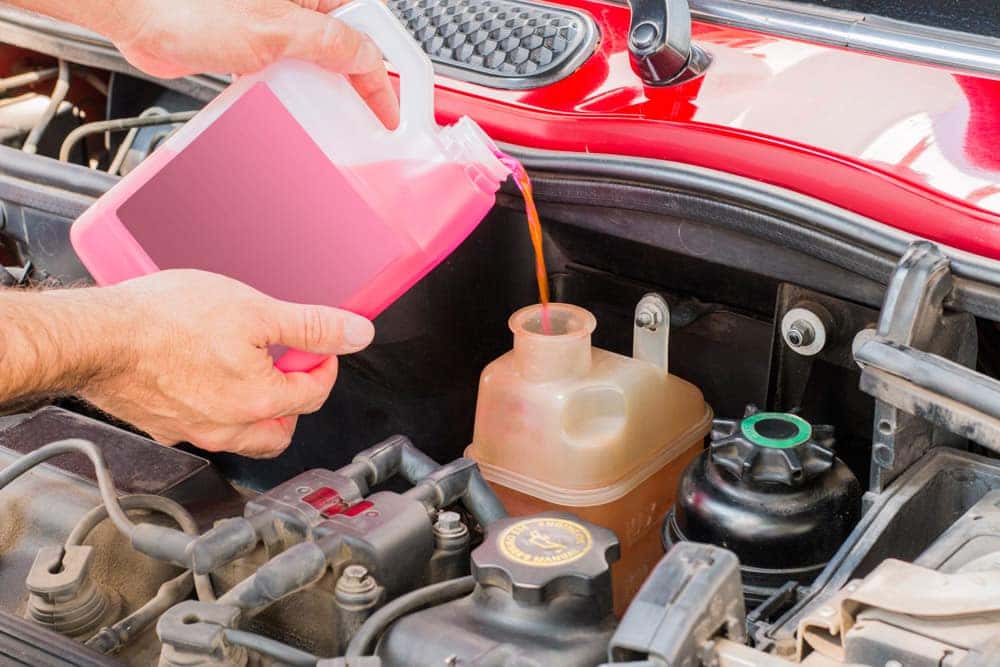 Transmission Fluid Basics

Your transmission is one of the most complex parts of your vehicle. Because of this, there are a few things to keep in mind prior to checking your transmission fluid:
Not all transmission fluid is the same – it can vary if you have a manual or automatic transmission. Your owner's manual will recommend a particular type of transmission fluid.
Checking the fluid on a manual transmission will usually require a jack to access a plug located beneath the car. Unless you frequently perform your own vehicle maintenance tasks, you may want to leave this one to the professionals at Fisher Acura.
If your vehicle hesitates before shifting gears, the culprit may be a shortage of transmission fluid. However, it could also signal a more serious problem. Check the fluid level first. If that is not the issue, set up an appointment with our service center as soon as possible.
You'll want to replace your transmission fluid every 50,000 to 100,000 miles. The actual amount depends on your driving habits, type of transmission, and other factors. You will find more specific interval information in your owner's manual.
Learn More About How to Check Your Transmission Fluid at Fisher Acura
We can help with any questions you have about how to check transmission fluid levels, a locked steering wheel, or other vehicle service or maintenance like does Acura take premium gas. Contact our service center at your convenience, or stop by our showroom near Aurora. You can also learn how to check your oil.
Service Specials at Fisher Acura
We are currently updating our Specials. Please check back soon.
More Service Tips From Fisher Acura
Knowing when to check your oil and when to change your oil is an essential aspect of auto maintenance that can help keep your car working longer, save you money down the line, and ensure you're getting optimal levels of performance and efficiency from your vehicle. But what are the signs you may need an…