Click Here for Standard Service
When you need regular service completed on your Acura, or you need any major or minor auto repairs done, you can use our online scheduler to book your appointment. The online scheduling is integrated with our computer system and updates in real time, so you can easily get set up when it's convenient for you.
Service Department Hours
Monday – Friday 7:30 AM – 6:00 PM
Saturday 8:00 AM – 4:00 PM
Sunday Closed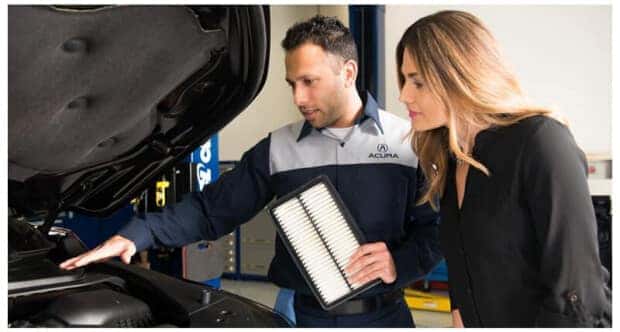 Click Here for Accelerated/Quick Service
When you need routine maintenance like an oil change, tire rotation, or Maintenance Minder codes A and B, you can use our accelerated service system. We know your time is valuable, so in most cases, our highly trained Acura service team is able to complete these services in an hour or less.
Accelerated Service Department Hours
Monday – Friday 7:30 AM – 4:00 PM
Saturday 8:00 AM – 3:00 PM
Sunday Closed