Which Acura Vehicles Have AWD?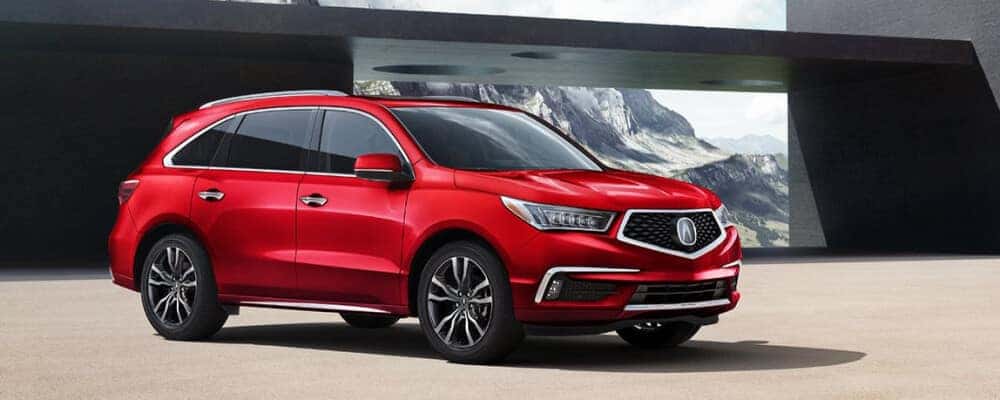 ---
Mountain driving in the Denver area is safer with all-wheel drive, which evenly distributes power to all wheels and side-to-side, giving you traction and stability. Acura SH-AWD® keeps you navigating through Aurora with ease, no matter the road conditions. Acura AWD comes in a selection of vehicles. Take a closer look at the Acura AWD car or SUV that suits your needs at Fisher Acura.
Acura AWD SUVs
SUV lovers in Broomfield will definitely find an Acura SH-AWD to suit them, since both Acura SUVs include all-wheel drive options.
Acura MDX SH-AWD SUV
The lineup's three-row SUV, the 2020 Acura MDX SH-AWD is available in these models and packages:
Technology Package
Entertainment Package
A-Spec Package
Advance and Entertainment Packages
PMC Edition
Sport Hybrid
Acura RDX AWD
Acura SH-AWD is available in every trim level of the 2020 Acura RDX luxury crossover SUV.
Acura AWD Sedans and Coupes
From family-friendly luxury sedans to a supercar coupe, Acura SH-AWD brings incredible handling and utility to these cars:
Acura TLX AWD
Acura's performance luxury sedan, the 2020 Acura TLX AWD hugs curves and grips hills like a performance car should, but in the package of a sophisticated sedan. The Acura TLX AWD is available in all trim levels with a 3.5L V-6 engine that generates 290 hp.
Acura RLX AWD
Acura AWD in a premium luxury sedan — that's what you can get in the Acura RLX AWD Sport Hybrid. In addition to the Acura RLX AWD's nimble handling and torque vectoring power distribution, this three-motor sport hybrid not only offers exceptional handling, but also stunning engine performance:
3.5L i-VTEC engine
377 hp
Idle stop
7-speed dual-clutch transmission
Electronic gear selector
Acura NSX AWD
For the true driving enthusiast, only the best will do. That's why the Acura NSX supercar includes Acura SH-AWD.
Experience Acura AWD at Fisher Acura
Whether you want an SUV, coupe, sedan, or supercar with the power of Acura AWD, you can experience the spectacular handling at Fisher Acura. Shop our selection of the all-wheel drive Acura, or contact us to take one for a test drive on the Boulder-area roads.