What Happens If You Don't Change Your Oil?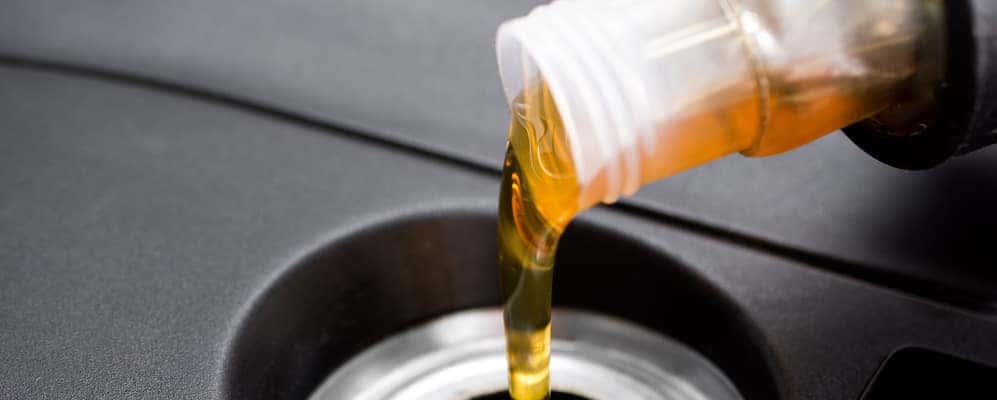 Without motor oil, there's nothing to absorb the heat from your engine, pistons, and other components of the engine block. How does this affect drivers in the Boulder area? If you do not replace your car's oil on a regular basis, it can lead to problems that will have a lasting effect on the performance of your car, truck, or SUV. Learn more about the importance of regular oil changes with the experts at the Fisher Acura service center.
What Does Motor Oil Do?
The main purpose of motor oil is to act as a lubricant for your engine. That is not its only purpose, though:
The oil absorbs heat from the engine components to avoid overheating.
Without fresh oil, your vehicle's pistons can weld themselves to the cylinders.
Fresh oil keeps your vehicle operating at peak performance when you hit the roads of Aurora.
Without regular oil changes, dirt and debris can build up, which affects performance and can lead to damage.
How Often Should I Change My Vehicle's Oil?
In the past, it was recommended that an oil change be performed every 3,000 to 5,000 miles. However, thanks to advances in vehicle and oil technology, most drivers can go 7,500 to 10,000 miles between oil change services. Keep in mind that driving habits could affect the oil change interval. For example, if you drive long distances daily or do a lot of off-roading, an oil change may be required more frequently.
How Do I Change the Oil Myself?
Before starting this process, check to see what type of oil your vehicle needs. This information should be located in your owner's manual. Once you have your oil, follow the steps below:
Jack your car up using jack stands or steel ramps.
Locate the oil drain plug on the bottom of your oil pan underneath your engine. Place an oil basin directly underneath the plug, then unscrew the plug and allow the old oil to drain out completely. This can take a while, possibly up to 15 minutes. Replace the plug once you have confirmed that all of the old oil has been removed.
Locate your oil filter, and remove it with an oil filter wrench. It is possible that more old oil will drain out when you remove the filter. Keep the oil basin in place for this purpose.
Grab your new filter, being sure to rub a bit of oil around the rubber seal – this ensures your filter is watertight and is an essential step.
Set the new filter in place, then tighten it by hand.
Now that your old oil is completely drained and a new filter is in place, you can remove your oil cap. Pour in the specified amount of new oil. Your owner's manual will also let you know how much oil your vehicle needs. When it is filled to the proper level, replace the oil cap.
You are not yet finished with the oil change. Now is a good time to check your oil level by pulling out the dipstick. If you're still low, you may add another ounce and check the level again. After confirming the correct oil level, you are all set to hit the roads of Broomfield.
Turn to Fisher Acura for Oil Change Service and More
Now that you know what happens if you don't get your oil changed, you'll be better equipped to care for your vehicle. If you are not yet comfortable performing an oil change yourself, the professionals at the Fisher Acura service center would be glad to assist you. You can also find more features such as if car insurance covers hail damage. Set up an appointment today. We also offer service specials to help save you even more on routine maintenance. Contact us today if you have any questions.
More from Fisher Acura
The 2020 Acura TLX Technology Package outfits your sedan in a world of connectivity and comfort, putting everything you need for a safe, entertaining ride through Boulder right at your fingertips. From premium audio to advanced assists, the Acura TLX Technology Package features were designed with your needs in mind. Discover all the details with…

If you want to elevate your Boulder travels to soaring new heights, then the 2021 Acura TLX interior adds brand new luxury into your everyday performance. From the spacious interior layout to the premium design to the cutting-edge technology, the TLX interior dazzles every driver that gets behind the wheel. Take a look at what…

The Acura TLX is one of the most popular luxury sedans in the Boulder area. Not only does it offer the dynamic performance and high-tech features that you want, but you can customize your driving experience with Acura TLX packages. From the Acura TLX Technology Package to the Acura TLX A-Spec, when the Acura TLX…