2022 Acura MDX Reviews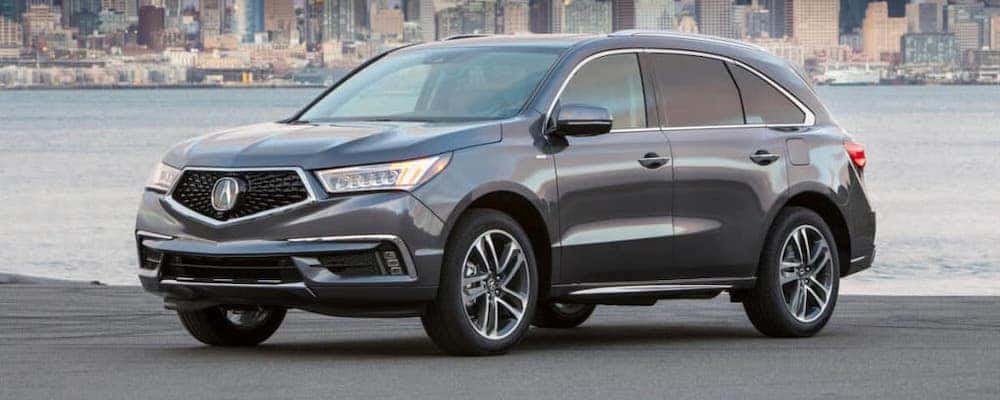 ---
Drivers from Denver to Aurora are looking for their next best luxury SUV. In this highly-competitive segment, there are quite a few great options to choose from. However, year after year the Acura MDX has grabbed the attention of reviewers and drivers alike. The 2022 Acura MDX is certainly no exception. The early 2022 Acura MDX reviews are in and it is clear the newest model year will bring more to enhance Broomfield drivers' commutes. Explore the impressive Acura MDX pricing and specs with the skilled team at Fisher Acura. With groundbreaking Acura MDX technology, this SUV is one you don't want to miss.
2022 Acura MDX Pricing and Specs
Taking a look at the Acura MDX pricing and specs, it is clear this SUV comes packed with plenty of great features at a highly competitive price. The 2022 Acura MDX comes equipped with a high-performance engine and offers plenty of luxuries inside its cabin. With all the amenities that the Acura MDX has to offer, it's no surprise that this luxury crossover is wowing experts and Broomfield drivers alike. The Acura MDX technology is quite impressive. The new SUV is over-engineered to handle even higher levels of power. The all-new MDX is coming in early 2021 and the powerful Type S variant arriving Summer 2021 with a 3.0L turbo V-6 engine producing an estimated 355 hp and 354 lb-ft of torque.
2022 Acura MDX SUV Reviews
The 2022 Acura MDX reviews commend the vehicle for everything from styling to performance and amenities. If you're wondering more about Acura MDX pricing and specs, read on. Most notably, Car and Driver has produced a well-received review noting the following:
"The MDX is all-new for 2022, borrowing styling and technology from the recently revamped RDX and TLX models; Acura has confirmed there will be no interim 2021 model and that the all-new 2022 MDX will reach Acura dealers in early 2021."
"Acura hasn't released pricing or details about the 2022 MDX's trim levels, but we expect it to follow the rest of the lineup's structure. We're most intrigued by the Type S model for its performance enhancements."
Explore The Acura MDX at Fisher Acura
It is clear the 2022 Acura MDX SUV reviews are already looking great. Packed with the Acura MDX technology you love, this model has a lot to offer. Whether you're looking for a brand new Acura model like the 2022 Acura MDX or you're open to a used vehicle, Fisher Acura is here to help. Contact us today!