Your Guide to Rock Climbing in Eldorado Canyon State Park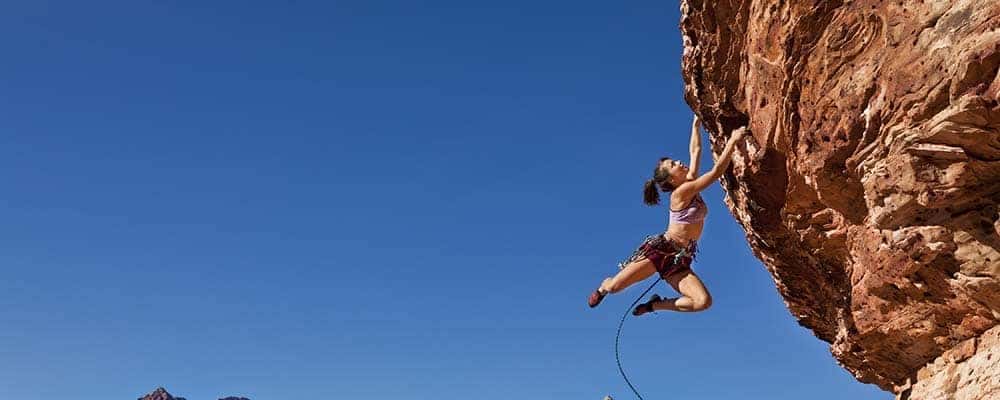 If you're the outdoorsy type, Boulder, Colorado is paradise, offering everything from hiking trails to rock climbing. One of the best rock climbing spots statewide and nationwide is Eldorado Canyon State Park. It's located about 20 minutes south of Boulder in Eldorado Springs. Countless American climbers have made the journey here, specifically to conquer Redgarden Wall. Learn more about this popular spot below!
Directions to Eldorado Canyon State Park
If you're visiting Eldorado Canyon State Park from Boulder, CO, take the following route:
Take CO Hwy 93 (Broadway) South until you reach the first stop light outside Boulder
Take Eldorado Springs Dr. west to the town of Eldorado Springs
Look for the park entrance at the end of the dirt road leading into town
Pay the entry fee for your car (free on Colorado Day)
Good Climbing Spots in Eldorado Canyon State Park
The park's largest crag is Redgarden Wall—a renowned climbing spot that's a few thousand feet wide. Excellent protection, route-finding, and verve skills are musts for climbers who wish to tackle this spot. Classic climbing routes at Redgarden Wall include Rebuffat's Arete (5.7), The Yellow Spur (5.9+), Super Slab (5.10+), and Vertigo (5.11b).
Great beginners' routes include The Bomb (5.4), Breezy (5.5), Calypso (5.6), and Wind Ridge (5.6) on Wind Tower. The Wind Tower is divided into south and southwest faces. The southwest face is one of the best areas for those in search of a casual climb, and offers a wide variety of climbing routes that are relatively low-difficulty. The vertical south face is considerably more challenging, usually attracting only experienced climbers.
Climbing Regulations to Consider
Here are few important regulations to keep in mind when climbing in Eldorado Canyon State Park:
The park closes at dusk
Removing or placing fixed climbing hardware requires a permit
Pets must be leashed at all times and picked up after
Commercial use photography, filming, and climbing instruction/guiding) requires a permit
Stay on hiking trails to avoid erosion
Climbing routes are first-come, first-serve
Colorado Parks & Wildlife offers a full list of safety guidelines and climbing ethics for visitors to Eldorado Canyon State Park. Be sure to check it out!
Learn More About Local Attractions from Fisher Acura in Boulder!
Fisher Acura is your local resource for things to do in Boulder, CO, as well as events and attractions around Denver and Aurora. Contact us with questions, whether you're curious about great Acura vehicles for rock climbers or our new vehicle specials!
More from Fisher Acura
Drivers from Denver to Aurora are looking for their next best luxury SUV. In this highly-competitive segment, there are quite a few great options to choose from. However, year after year the Acura MDX has grabbed the attention of reviewers and drivers alike. The 2022 Acura MDX is certainly no exception. The early 2022 Acura…

The 2020 Acura TLX Technology Package outfits your sedan in a world of connectivity and comfort, putting everything you need for a safe, entertaining ride through Boulder right at your fingertips. From premium audio to advanced assists, the Acura TLX Technology Package features were designed with your needs in mind. Discover all the details with…

If you want to elevate your Denver travels to soaring new heights, then the 2021 Acura TLX interior adds brand new luxury into your everyday performance. From the spacious interior layout to the premium design to the cutting-edge technology, the TLX interior dazzles every driver that gets behind the wheel. Take a look at what…