How To Remove a Car Battery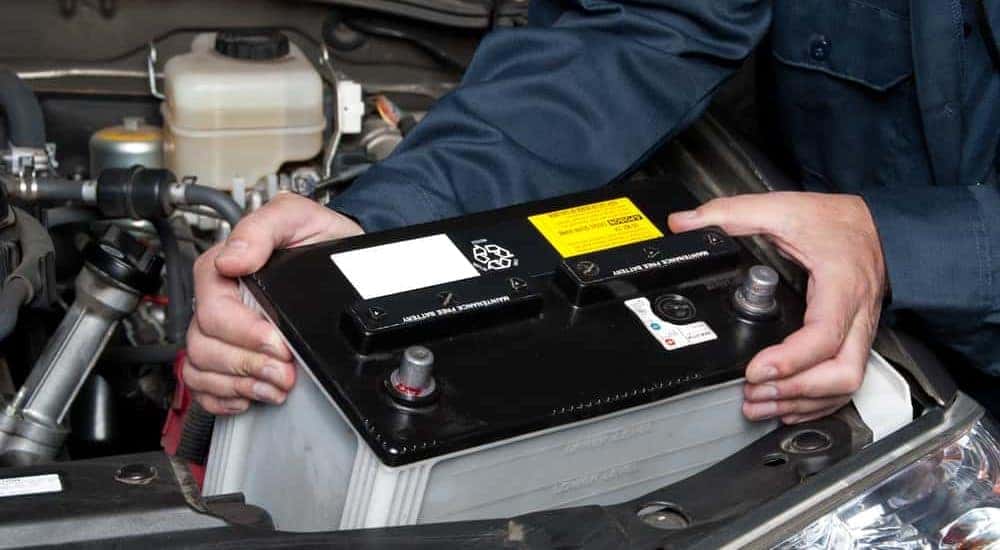 ---
Whether it's time to replace your car battery or it's time to check its efficacy, Boulder car owners like you will want to know how to remove a car battery. Removing your car battery is a fairly simple process. By minding the following points, you'll effectively prepare and perform the act of removing your car battery so you can remain on Boulder roads with your vehicle in its best condition. For more car-care guidance, contact our expert service center team here at Fisher Acura.
Materials & Preparation
Proper preparation is key— your car battery holds enough charge to deliver a very intense electric shock. The following steps can set Aurora drivers up for safety and success when removing a car battery:
Gather your gear and tools: insulated work gloves, safety goggles, wrench, pliers, cloth, and zip ties.
Remove your car battery when the vehicle is off. A running engine can produce sparks or ignite flammable agents.
Take off any jewelry like rings, necklaces, watches, or bracelets to prevent all avoidable metal-to-metal contact.
Remove your car battery in a well-ventilated area.
Should you discover that your terminals are severely corroded or even fused, you will need a special tool to safely remove it. Our Fisher Acura parts department can supply you the right tool, or you can have our service center technicians perform the battery removal for you.
Steps to Removing a Car Battery
Now that you're safely and properly prepared, you're ready to learn how to remove a car battery.
Locate the negative terminal distinguished by either a black plastic cover or a minus sign on or near it.
With your wrench or pliers, securely grip the bolt head of the negative terminal and hold it strong and stable.
Then, with pliers or a wrench, remove the nut, pull the negative cable free, and secure it away from the battery and other cables with your zip ties.
Repeat the above step for the positive cable, ensuring that the two battery cables don't touch as this contact can create a fire hazard. Cover the positive end with a cloth.
If the battery is held by a securing bracket or a hold down kit, use the pliers or wrench to remove its screws and bolts.
Remove the battery straps or lift the battery straight out of the bracket. Be prepared to exert some strength— car batteries can weigh up to fifty pounds.
Schedule Acura Service at Fisher Acura
To keep your car battery running optimally throughout Broomfield, checking it periodically for voltage and overall health is important. If you would like a professional to check your battery health or replace your old battery with a new one, schedule service at our Fisher Acura service center. For more car-care and service tips like hand vs. touchless car washes, how to clean car seats, and how to change a brake light, contact us today!