Why is My Car Leaking Water?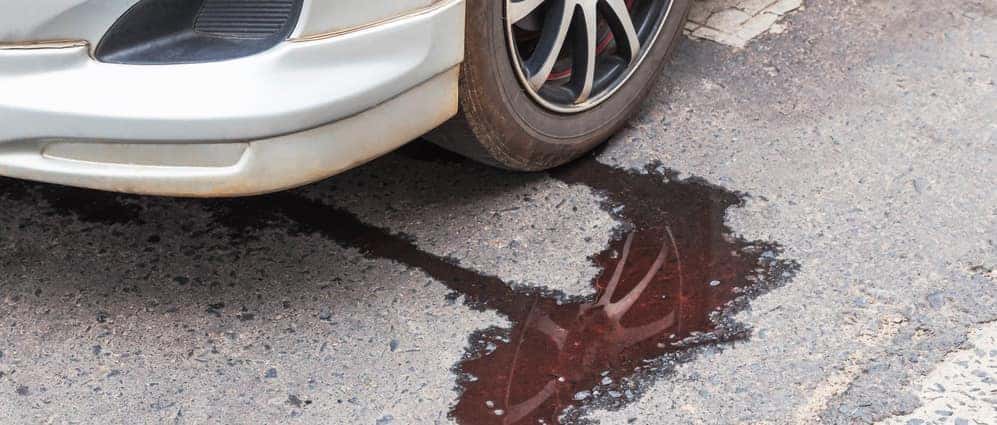 While seeing a water leak from your car may seem alarming, it's usually not a cause for major concern. Several systems within your car create normal condensation during use, including the air conditioner and engine compartment. Additionally, seeing water near your tailpipe is typically from exhaust condensation. Some leaking water is normal, however, there are a few serious issues connected to fluid leakage. Let the service pros at Fisher Acura walk you through all the different scenarios.
Identifying the Cause of Leaking Water
Have you found water leaking from under your car? Finding the source is important. Use these easy steps to find the culprit.
Place a sheet of paper under the leak to detect the leaking fluid's color. If it's blue, green, or yellow, your car is leaking coolant, not water. While the coolant is usually easy to spot due to its color, you can always check the level to make sure. If it's low, you'll want to schedule service in Boulder as soon as possible.
If a lot of water is coming from your exhaust, it may be due to a blown gasket. This causes coolant to be burned along with fuel, resulting in large amounts of water and white smoke coming out of the exhaust pipe.
A cracked windshield wiper fluid reservoir can also cause a leak. As water freezes in the reservoir, it expands, causing the plastic container to crack. Windshield wiper fluid is usually always light blue or light green, and these leaks are normally found by the front tires.
Anything beyond regular condensation should be looked at by a certified technician before it grows into a larger, more costly repair. If you're not sure of the cause, it's better to be safe than sorry.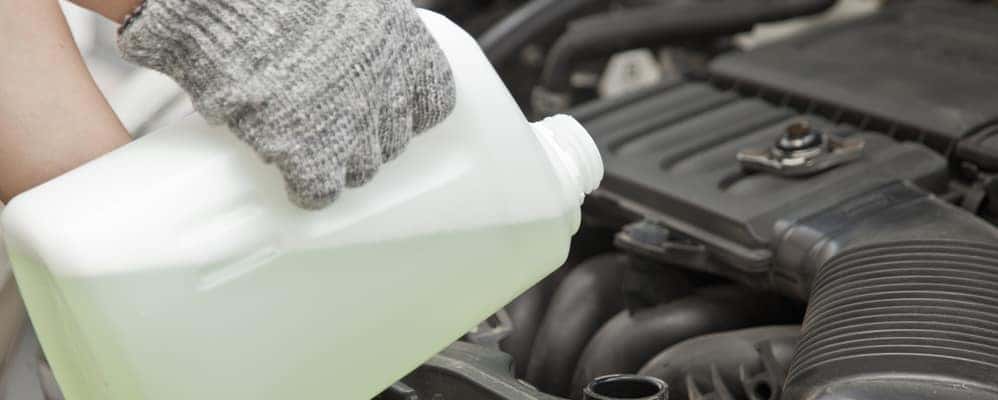 What Fluid is Leaking From My Car?
There are a lot of different fluids that could leak from your car besides water, and if you spot them dripping, it could mean problems for your Denver commute. Double check the color of your leak against our guide:
Red – Transmission Fluid or Power Steering Fluid
Orange – Transmission Fluid or Radiator Coolant
Yellow – Radiator Coolant
Green – Antifreeze from Water Pump, Hoses, or Radiator
Blue – Windshield Wiper Fluid
Dark Brown – Brake Fluid or Older Engine Oil
Light Brown – Newer Engine Oil or Gear Lubricant
Pink – Power Steering Fluid or Transmission Fluid
Visit Fisher Acura in Boulder for Service
Car troubles don't have to mean big worries. The friendly service team at Fisher Acura is here to answer all your questions, whether you aren't sure how to check transmission fluid or how often you should change your spark plugs. We offer a variety of rotating service specials to make your next appointment easy and even more affordable, so visit us today to drive with confidence in Aurora and beyond! While you're here, check out our guide to interpreting the icons on your tire pressure monitor system, premium vs. regular gas, how to clean leather car seats, or even if car insurance covers hail damage.
Learn More at Fisher Acura